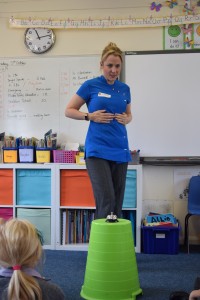 Every office place of work must provide ergonomic surroundings…A school is a place of work yet ergonomics education is not provided to students.
Children have become increasingly physically inactive and are sitting more and more. The traditional 'upright' seated posture calls for an excess in muscle exertion. Adjustable furniture is preferable, due to the different dimensions of the body and school children have the most fluctuating body dimensions!
The Problem
Studies have revealed that 72 per cent of primary and 64 per cent of secondary school children report back and/or neck pain at school, with the majority of cases unreported (Webb 2013).
Studies over the last decade show 13-50 per cent of 11-17 year olds have experienced back pain (cited Gardner & Kelly 2006, Vaughan et al 2007).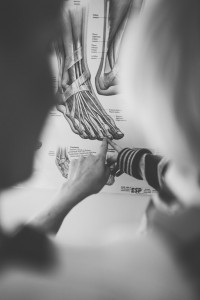 Pupils who experience back pain are more likely to experience it as an adult (Salminen et al 1999, Croft et al 2001, Jones and Macfarlane 2009).
Back pain in children has implications for the future workforce as many young adults are entering the workplace with back and neck pain already present.
Children and ergonomics in the news;
http://www.dailymail.co.uk/health/article-2144429/Is-childs-school-bag-harming-spine.html
http://www.telegraph.co.uk/news/health/news/10445315/Technology-is-a-back-injury-time-bomb-for-children.html
Musculoskeletal problems were found to be the leading cause of ill-health retirement in Irish school teachers affecting 10 per cent of teachers (Maguire and O'Connell 2007).
Low back pain was reported by 40-45 per cent of nursery and primary school teachers (Pillastrini et al 2009, Hashim and Samad et al 2010).
Low back pain, neck and shoulder pain are in the top 10 most frequently reported health complaints amongst teachers (Chong and Chan 2010).
There is evidence of knee osteoarthritis from prolonged kneeling and squatting (Coggan et al 2000, Klussmann et al 2010).
Tips for Teachers
Be aware of legislation and essential need for reporting. Record any incident in your organisation's accident book. Report any work related musculoskeletal issue early to your manager and seek clinical advice promptly.
Ensure you have appropriate risk assessments in place and have a standard operating procedure for back care in the school.
Ensure staff are aware of optimal working postures and how to protect themselves from injury. Ask a professional to come and talk on manual handling, posture and healthy ergonomics related to your workplace.
The DSE regulations are designed to apply to all items of 'display screen equipment'. Schools can ensure that they are complying with these requirements by following the steps below:
1. The school should nominate at least one person in each school to undertake the role of the DSE assessor and ensure that they are suitably trained.
2. The trained assessor would then identify those who were covered by the regulations within their school.
3. Once identified a risk assessment would then be undertaken on each users workstation.
4. The user would then receive training on how to adjust their DSE and any issues would be identified and resolved.
Benefits of ergonomics for teachers includes:
Reduced costs associated with sickness absence, including staff retraining
Improved productivity
Improved safety and wellbeing.
Benefits of ergonomics for children includes:
More comfortable children
More attentive and focused pupils
Better listeners and better learners
Good habits for later on in life.
If you would like to find out how we can help you and your students be more comfortable at school contact us today. We offer group assessments for DSE workstations, manual handling training and ergonomics training for staff as well as offering practical advice and solutions for ergonomic challenges.
All of our clients receive a 10% discount on all Osmond Ergonomics products using our discount code UHK136764