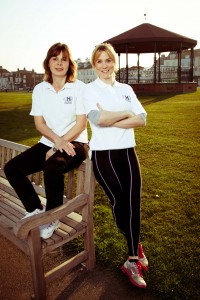 At United Health we specialise in musculoskeletal physiotherapy, ergonomics (including DSE assessments)and occupational health (OH). We support businesses and individuals in Deal, Dover, Sandwich, Canterbury, Thanet and elsewhere throughout Kent.
Anyone using the title "physiotherapist" must be registered with the Health and Care Professions Council (HCPC). Always check a physiotherapists details are on http://www.hcpc-uk.co.uk/  and our membership details can also be viewed on http://www.csp.org.uk/
Musculoskeletal physiotherapy is the assessment and treatment of injuries including;
Work and sports injuries including golf, football, cricket, swimming and hockey
Tension headaches
Joint and muscle stiffness
Joint and muscle strains and sprains
Arthritis
Ligament and tendon injuries
Postural problems
Pre and post surgery orthopaedic rehabilitation
Poor core stability/strength
Back pain, neck pain, whiplash, prolapsed disc, sciatica
Pregnancy and post-partum physiotherapy.
Manipulation

Mobilisation (joint and muscle) including myofascial release and trigger point release
Home exercise programme
Pilate's exercise programme
Gym and sports rehabilitation and training advice
Injury prevention advice
Ultrasound therapy.
Ergonomics/Human Factors: As well as assessing and advising on workplace layout and design we can provide bespoke manual handling training, risk assessment training, DSE/computer workstation assessments and vehicle assessments. These services help employers to comply with Health and Safety legislation.
Occupational Health Physiotherapy: We offer physiotherapy treatment for work caused/aggravated conditions including rehabilitation at the workplace. This also includes fitness for work (functional capacity assessments) and advising the workplace on how to manage injuries at work (for further details of these services please see the Workplace Physiotherapy and Ergonomics page).
We work with local OH providers so that if needed we can introduce services including psychologists, OH nurses, OH physicians and monitoring for high risks groups such as hearing tests.
Physiotherapy and Philosophy of Treatment
Physiotherapy is the scientific discipline of enhancing and restoring movement and function. Physiotherapy is different to chiropractic or osteopathic treatment which are alternative therapies.
You will be provided with a clear explanation of your diagnosis and treatment plan, including empowering you to help treat and manage the problem at home. This is achieved through prescribed exercise, a rehabilitation plan and injury prevention advice. It is worth remembering that the treatment received in any clinic can only do so much and you must have the tools to help progress your treatment yourself, without this treatment can take longer and be less satisfactory.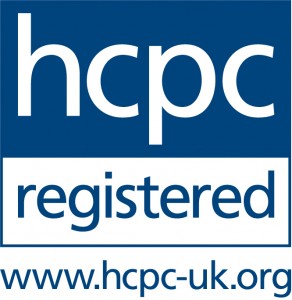 Why come to us?
We have over 30 years experience
We are registered with all major health insurers
Competitive rates and proven track record
No referral needed
Flexible clinic hours
No waiting lists
Convenient clinic locations in Deal and Sandwich.
At United Health we pride ourselves on offering the very best level of treatment. You will always receive 100% attention throughout your appointment i.e. you will not be left while another patient is seen and you will have one therapist throughout your treatment plan.
We offer a specialised service in musculoskeletal medicine. We do not claim to be experts in all issues and do not treat all conditions i.e. respiratory conditions or paediatric cases and therefore you can be reassured that the treatment and advice you receive from us will be of the highest possible level.
If you require further assessment or treatment i.e. an MRI scan or assessment with a consultant then a written referral will be completed (with your consent). As a clinician it is important to recognise when your patient may require other treatment and not to treat someone over countless sessions if they are not responding.
All assessments and treatments are carried out by UK trained Chartered Physiotherapists, who are registered with the Health and Care and Professions Council (HCPC) and The Chartered Society of Physiotherapy (CSP).
About the lead physiotherapists
Sarah Verrion – Physiotherapist and Ergonomist BSc Physio, MSc Ergo, MCSP, SRP (for further information and references see Linkedin)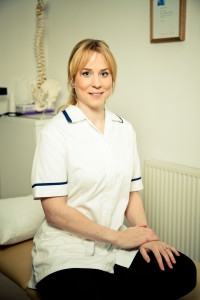 Sarah trained as a physiotherapist in the UK and has over 19 years experience. She worked at The Queen Elizabeth the Queen Mother Hospital and The Spencer Wing in Thanet before working in Australia and New Zealand within private clinics and industrial settings including Toyota and Melbourne airport. Sarah returned to the area and continues to work with Pfizer, the local universities and other local industry and co-founded the United Health clinic in 2010.
Angela Sabine – Physiotherapist Grad Dip Phys MCSP, SRP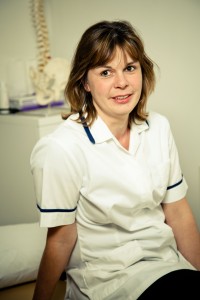 Angela has over 20 years of experience. She spent the first six years in the NHS before she worked in private hospitals in South London and Tunbridge Wells. The last ten years she has worked in the Occupational Health Department at Pfizer in Sandwich. She has gained extensive experience in dealing with a musculoskeletal problems including back and neck pain, as well as sports injuries. For the last ten years she has also carried out DSE assessments.
Useful Links
Charted Society of Physiotherapy (CSP)                  W: www.csp.org.uk T: 020 7306 6666
Health and Care Professions Council (HCPC)       W: www.hpc-uk.org T: 020 7582 0866
SEO By Exoob Ltd, Kent. 'Getting your website found'
Find us on The bigreddirectory.com
Registered company address: 115 London Road, Temple Ewell, Dover, Kent, CT16  3BY
Registered company: 7402692  England and Wales